Even as the advertising world becomes more digital, physical signs have remained a mainstay for businesses. A well designed sign is key to attracting new customers, increasing your brand awareness and setting you apart from the competition. To ensure maximum impact, here are six tips to keep in mind when designing your new sign:
Short and Sweet
A sign is the physical equivalent of an elevator sales pitch. You want to keep it short, sweet, and to the point. As a general rule you should try and use no more than fifteen words on your sign, so choose them with care. Distill your message down to its core and express it succinctly.
The purpose of the sign is to grab your customer's attention and get them to engage with your business. You will want to wait until the conversation has started before you give them all the details.
Easy to Read Typography
A great message is lost if your customers can't read it. Choose your typography carefully and avoid anything that is difficult to read. Crisp, clean fonts, like the ones pictured below, tend to work best for signs, but that doesn't mean there isn't room for personalization.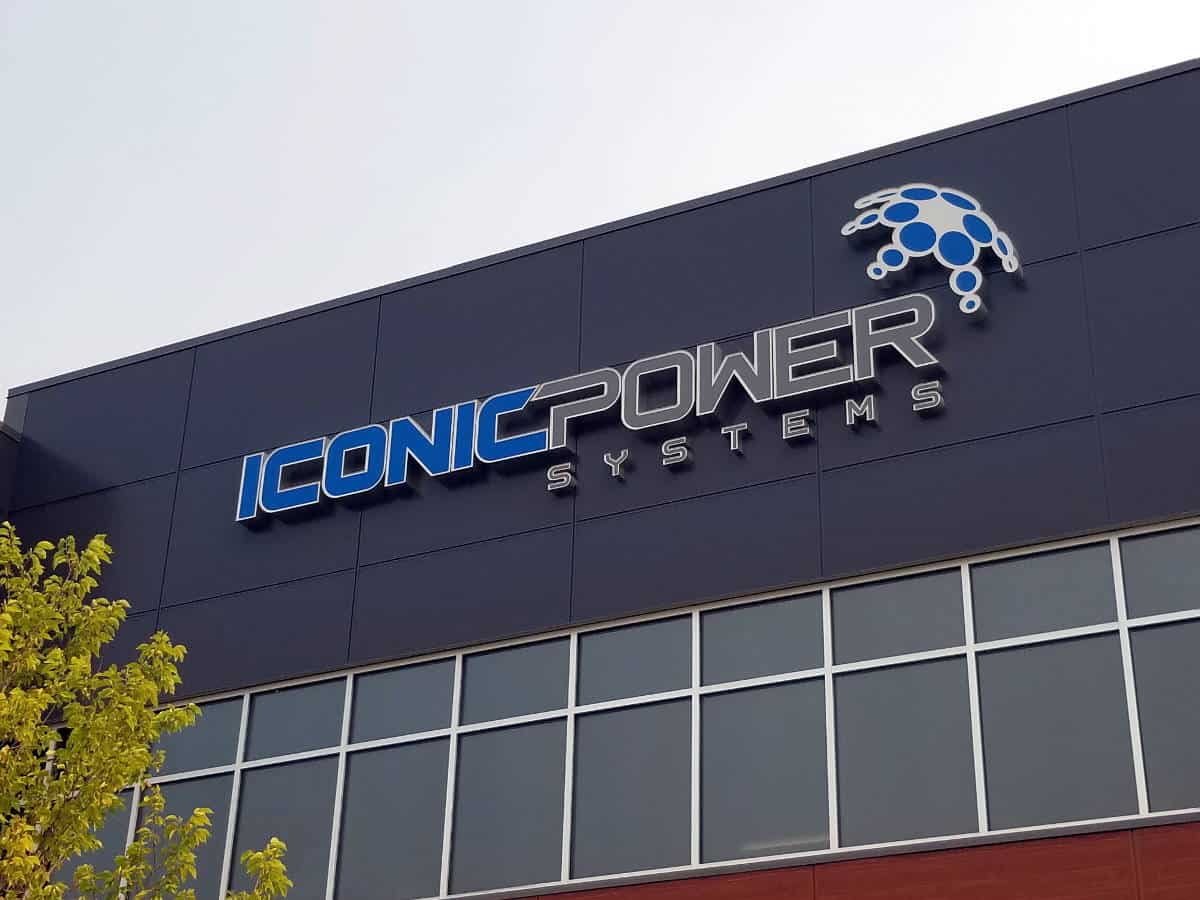 Cursive fonts can work if used appropriately, but you should allow for them to be larger than your other fonts and surround them with more white space so that they can breathe. When done right, a playful or creative font adds a lot of character to a sign, like you see in Alberta Children's Hospital sign (a great example of a dimensional sign).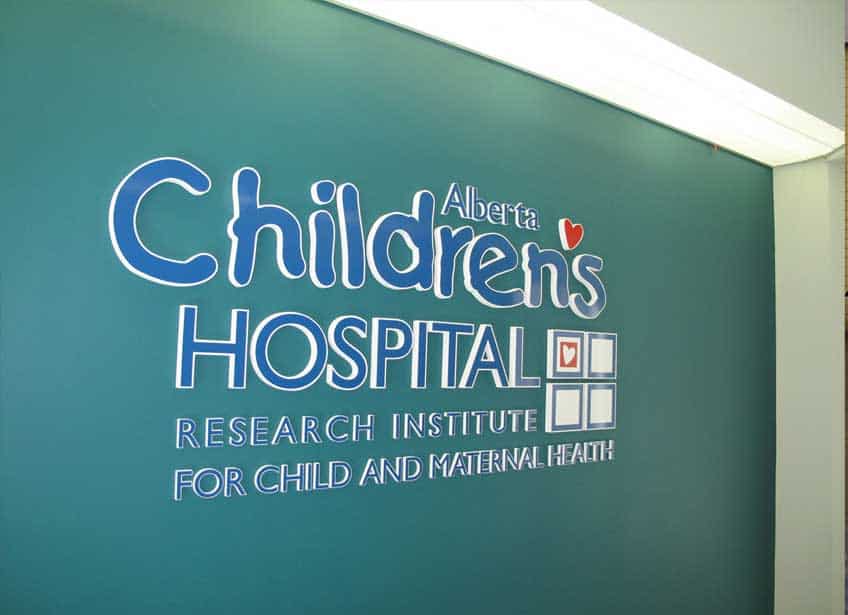 Go for Contrast
Contrast is key when it comes to signs. By choosing contrasting colours for your font and background you can make your message easier to read, especially at a distance. Select colours from your branding palette that are bold and attention grabbing. If your branding palette is more subdued, consider choosing black for the font so you can maximize contrast while still staying on brand.
Consider a Graphic
A graphic is a great way to make your sign memorable and help it stand out from the competition. A company logo or mascot is a great way to reinforce your brand and help make it memorable. If you look at the example below you can really see how the elegant, simple outline of the swan really makes the sign stand out without making it look cluttered. The black and beige colour scheme also really makes the lettering and the graphic pop, making it easy to read and memorable.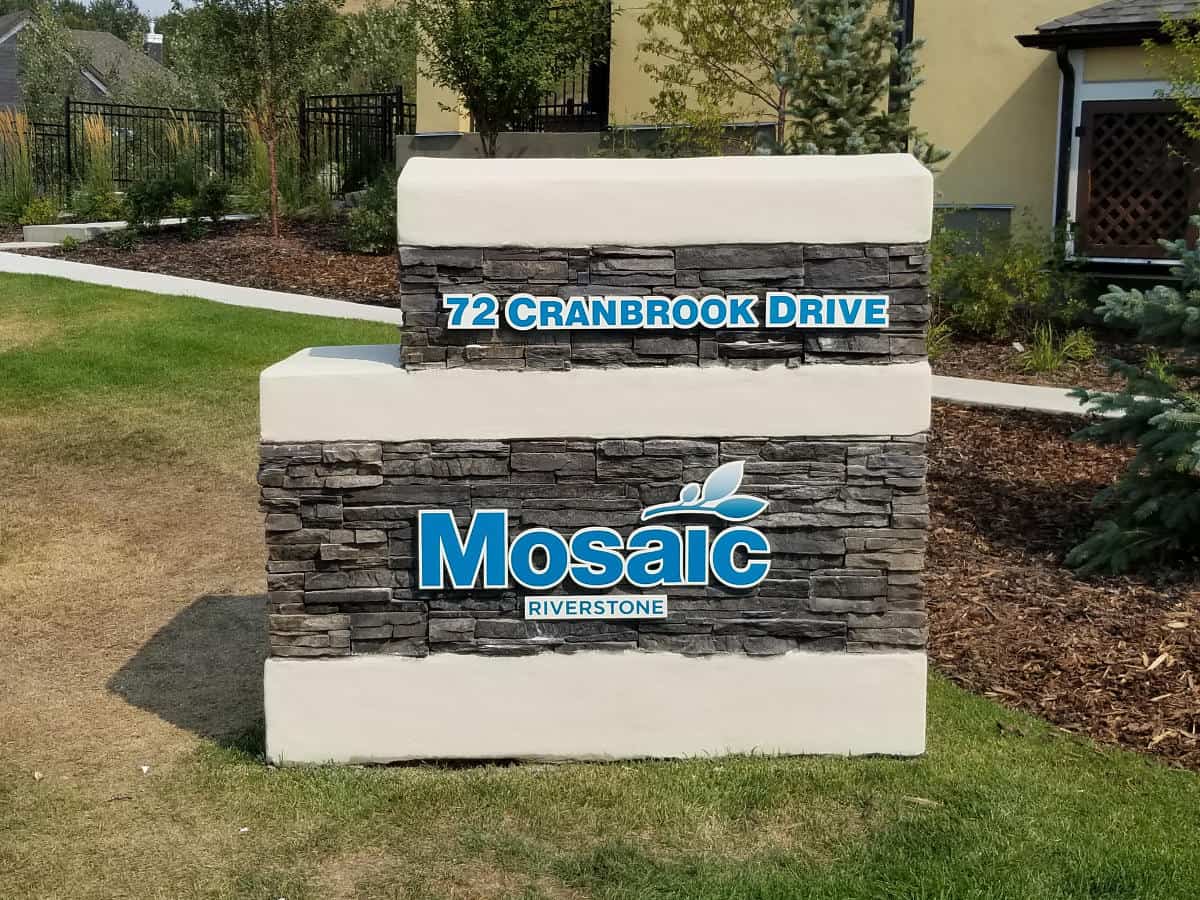 If you choose to include a graphic in your sign, try and keep it relatively simple with bold, strong lines and a limited, high contrast colour palette. This will help it stand out without overwhelming the rest of the sign.
Avoid Clutter
Clutter not only makes your sign difficult to read, it can also dilute your message. To avoid this, leave an adequate amount of whitespace around your text and graphics. This will help them stand out and make your text easier to read.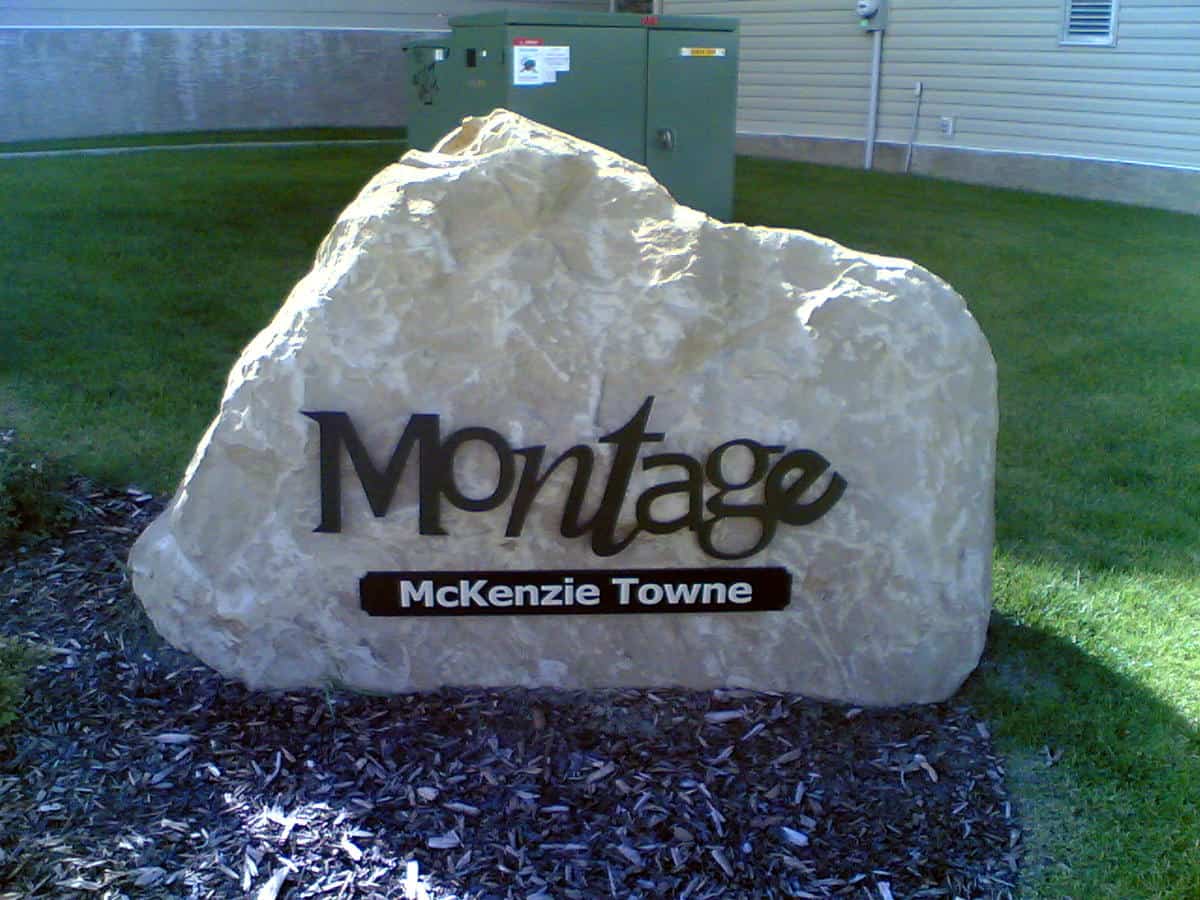 Ample white space makes a sign stand out prominently, making it more likely that it will be noticed.
Foster a Personal Connection
A good sign piques customer interest by connecting with them. Words such as "you" and "your" can help customers connect with your brand and picture themselves acting on your message. This, in turn, prompts them to act, since they have pictured themselves doing something or buying something and being happier because of it.
In the example below we see how the sign uses the word "your" to create a personal connection with the reader and prompt them to act, in this case by asking them if they think it is time to sell their house. By using the word "your" and asking the reader a question this sign effectively engages with the customer.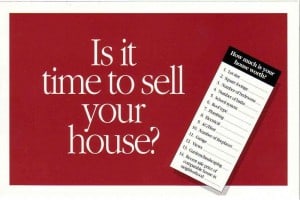 Don't Forget: We're Here to Help
A well designed sign is integral to any business. It helps draw customer attention, encourage customer action, and make your brand memorable. As Calgary's signage experts, with over 46 years of experience creating spectacular signs for businesses like yours, we'd love to help you leave an impression with your customers. Get in touch with us!